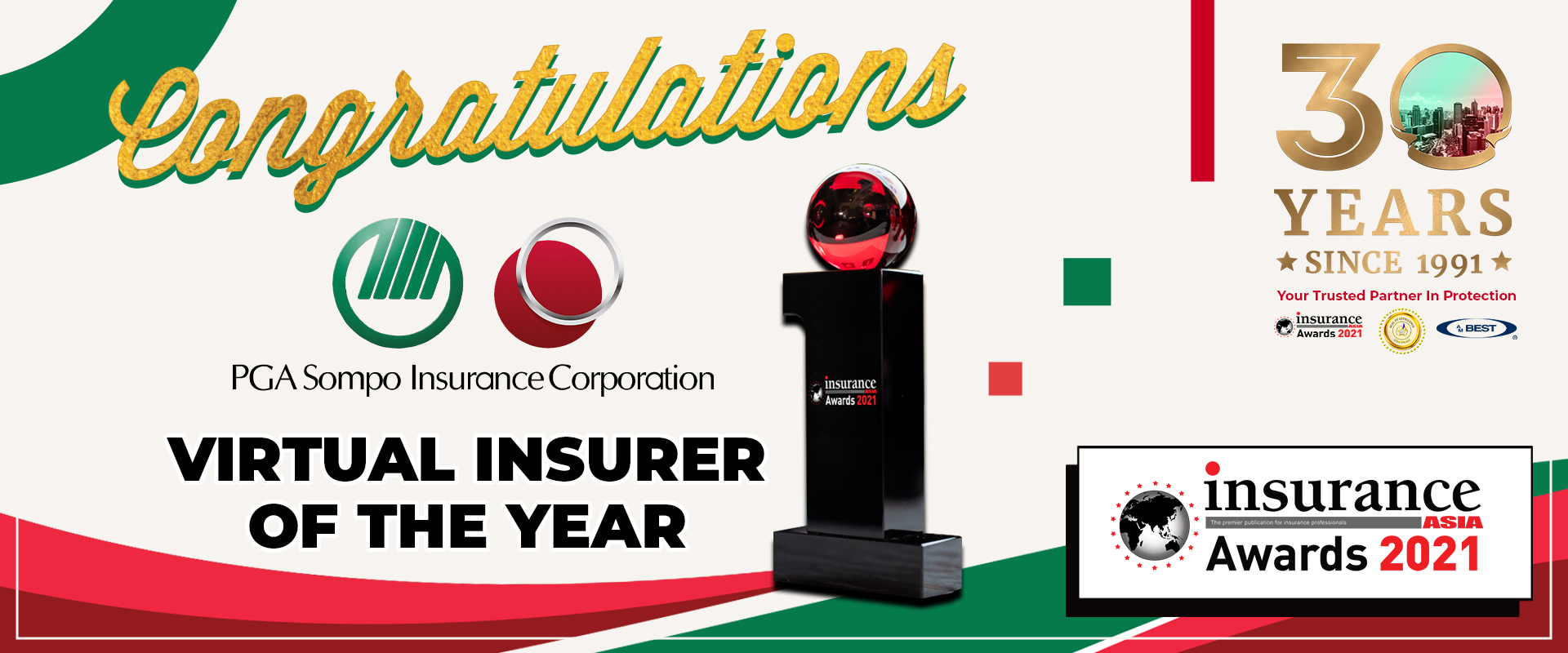 August 16, 2021 - PGA SOMPO is honored to be awarded as the "Virtual Insurer of the Year - Philippines" in the 6th Insurance Asia Awards 2021 which recognizes Asia's most outstanding insurance companies that have successfully risen above challenges and made the most of the opportunities in the industry.
PGA SOMPO is one of the key players in the growing digital market in the insurance industry that immediately executes digital initiatives and covers all possible online channels. Despite the lockdown brought about by the pandemic, PGA SOMPO's business operation was not affected; through their work from home arrangements and digital initiatives, the company needed to be creative to provide world class service- exceeding customers' expectations and building brand loyalty as a result.
"Positioning an emphasis on opportunities to innovate has helped PGA SOMPO to emerge stronger amidst pandemic." Mr. Fumihiko Harada, PGAS President and CEO also emphasized.