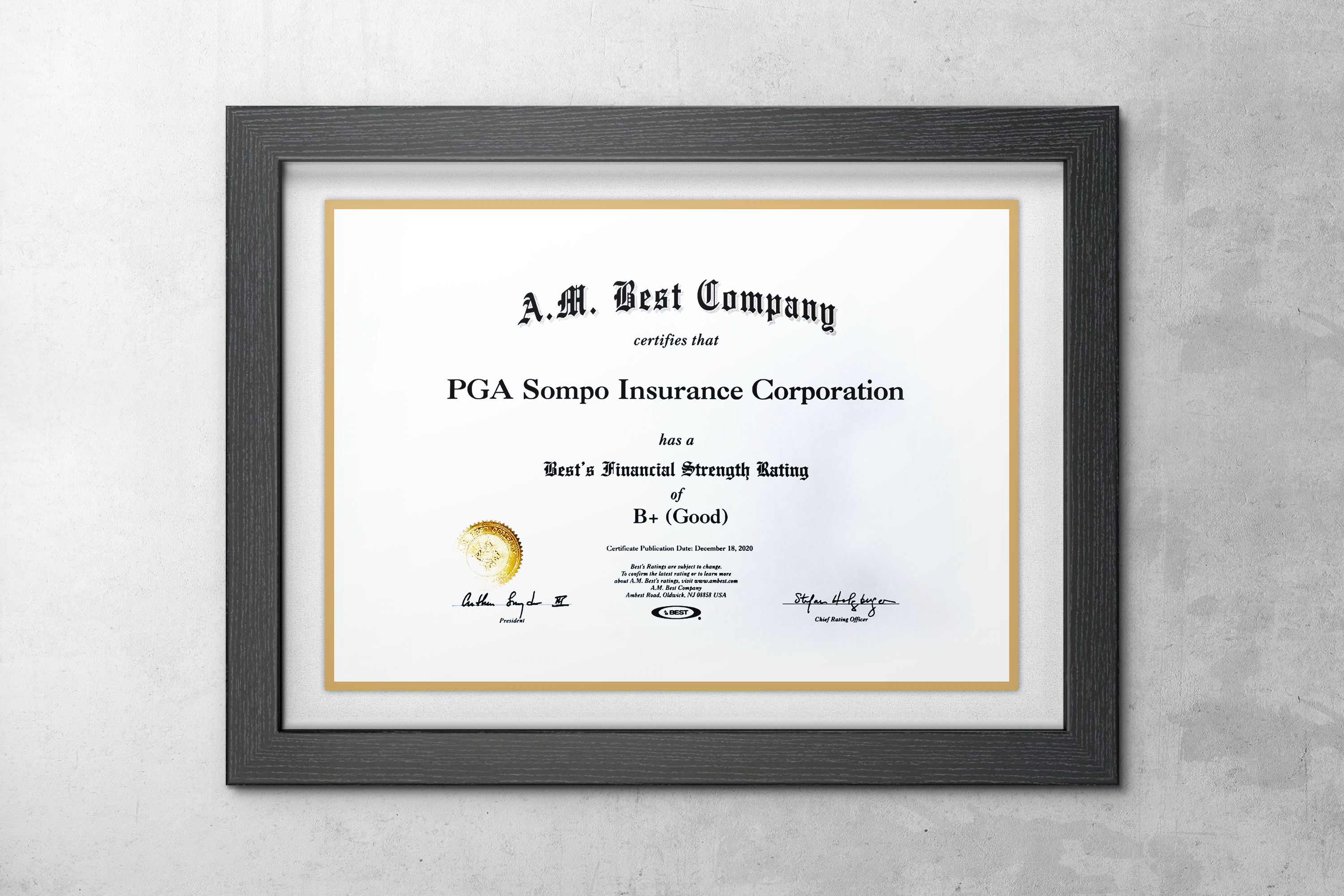 AM Best has certified the Financial Strength Rating of PGA Sompo Insurance Corporation to "B+" (Good) and the Long-Term Issuer Credit Rating of "bbb-" (Good). Both outlook of these Credit Ratings is stable.

The assigned ratings to PGA SOMPO were categorized by AM Best as strong which reflects on PGA SOMPO's balance sheet strength, together with its adequate operating performance, limited business profile and appropriate enterprise risk management (ERM).

With Mr. Fumihiko Harada as its CEO, PGA SOMPO has achieved consistent operating profitability during the past five years with an average return on equity ratio of 4% (2015-2019). The company has also exhibited a volatile combined ratio over those years.

The value of this credit ratings provides a reasonable assurance to the public graded by AM Best, a global credit rating agency and data analytics provider headquartered in the United States.