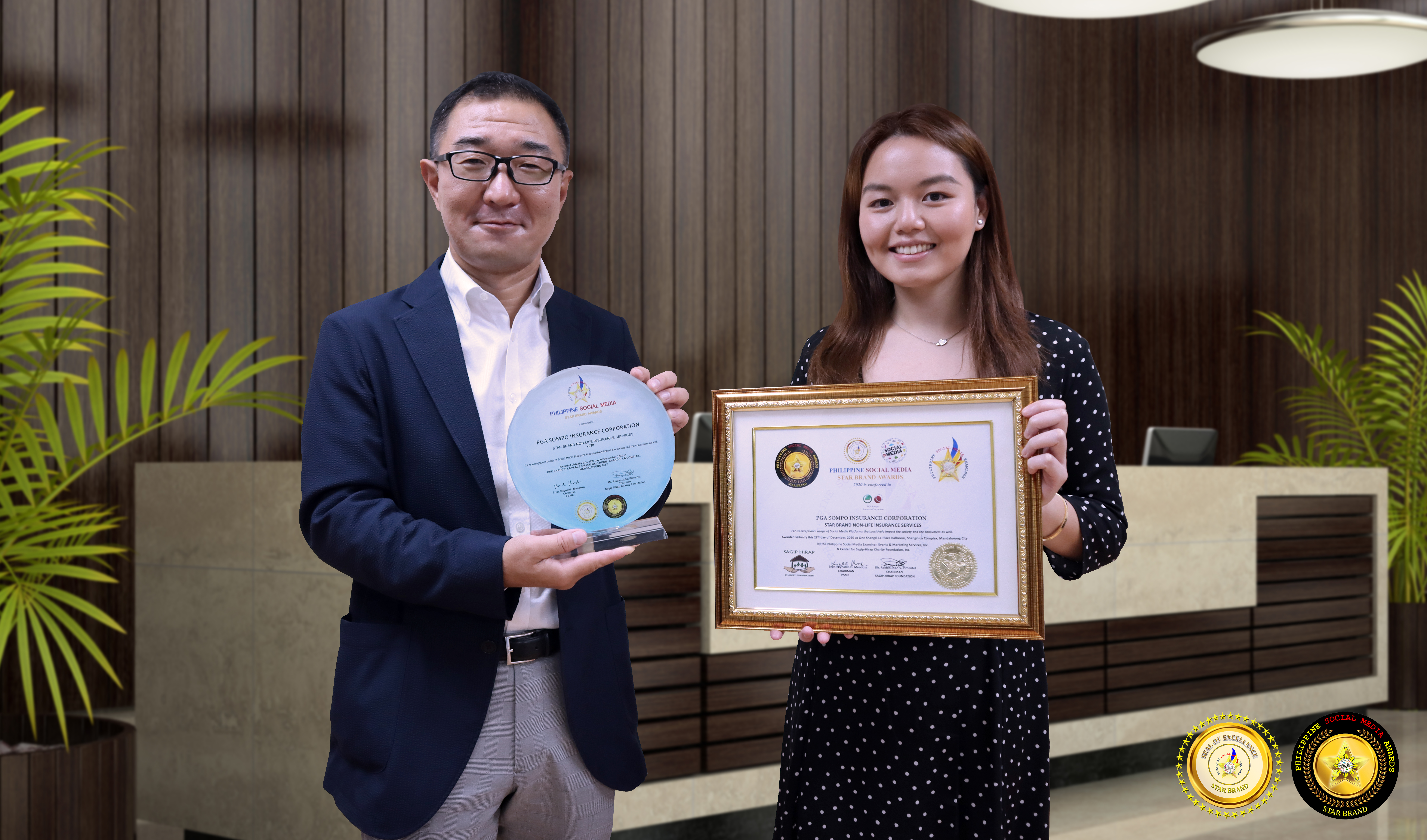 Highlighting PGA SOMPO's innovative use of digital platforms particularly social media, the company bagged the "Philippine Social Media Star Brand Awards for Non-Life Insurance".
The awarding ceremony was held online last December 28, 2020 broadcasting live from various online platforms emanating from One Shangri-La Place Ballroom in Mandaluyong City.
'Philippine Social Media Star Brand Awards' is only being conferred to selected brands and companies in recognition of innovative contribution and exemplary performance through its exceptional usage of social media platforms. Among all non-life insurance companies in the Philippines, PGA SOMPO is the only recipient of this prestigious award for the year 2020.
PGA SOMPO is dedicated and fully committed to utilize all significant features in digital and online platforms in promoting the company's high-quality non-life insurance products and services designed to protect its customers and their possession.