TravelJOY Plus
Your travel experience is not just a one-time thing: it can change you both physically and psychologically. Having little time or money is not a valid excuse because you can fly for cheap very easily. But we often overlook the safety net that we should have to compensate for any incident that will arise while we are in a foreign land. You deserve a comfortable travel without worrying about anything!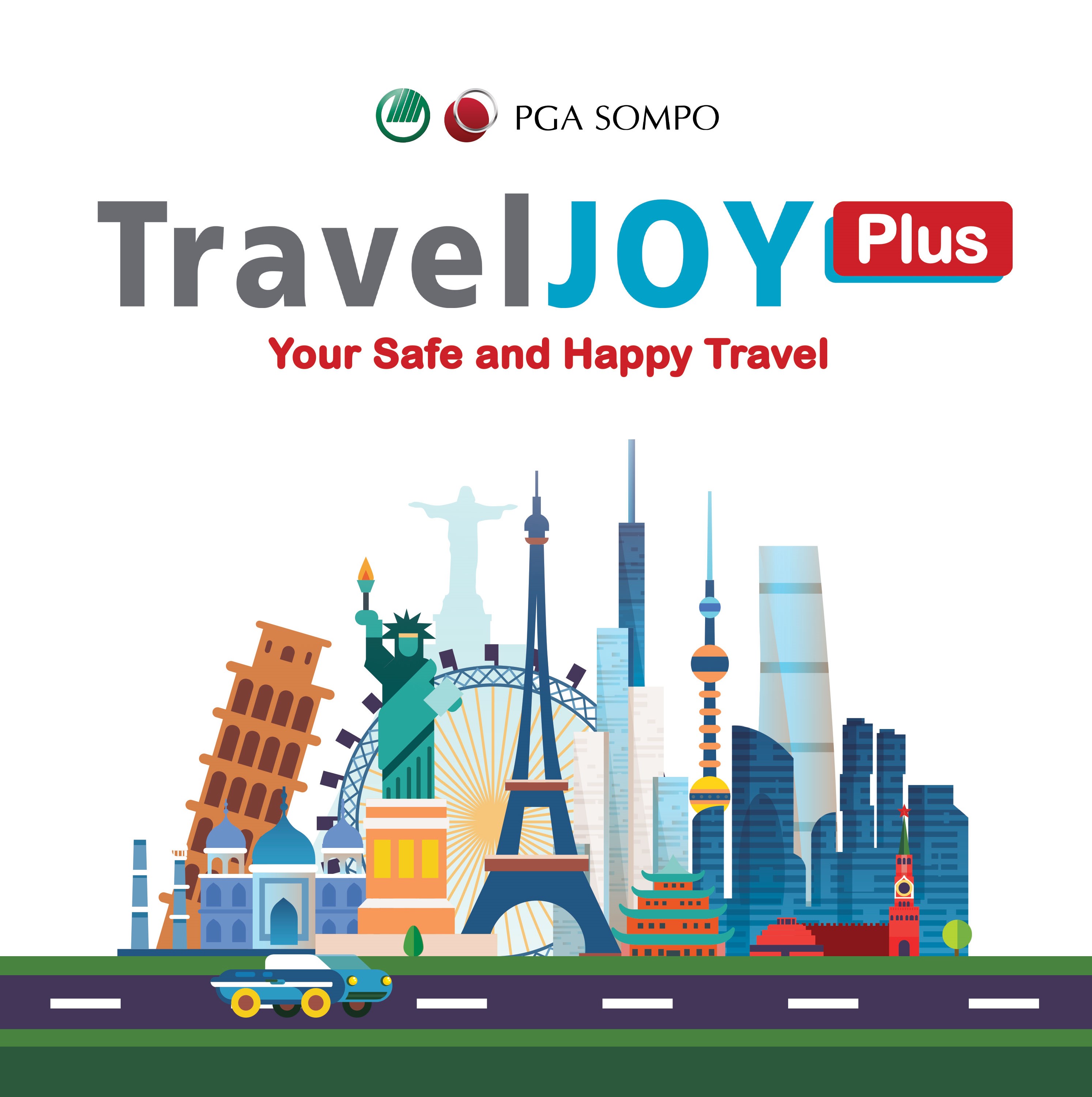 To keep up with the demand for travelling comes PGA Sompo's TravelJOY that extends relief for all types of compensation for any losses due to unwanted incidents. The insured need not to worry about medical expenses, trip cancellation, baggage/flight delay, loss of personal money/travel documents, and evacuation/repatriation to name a few. Travel without worries with TravelJOY!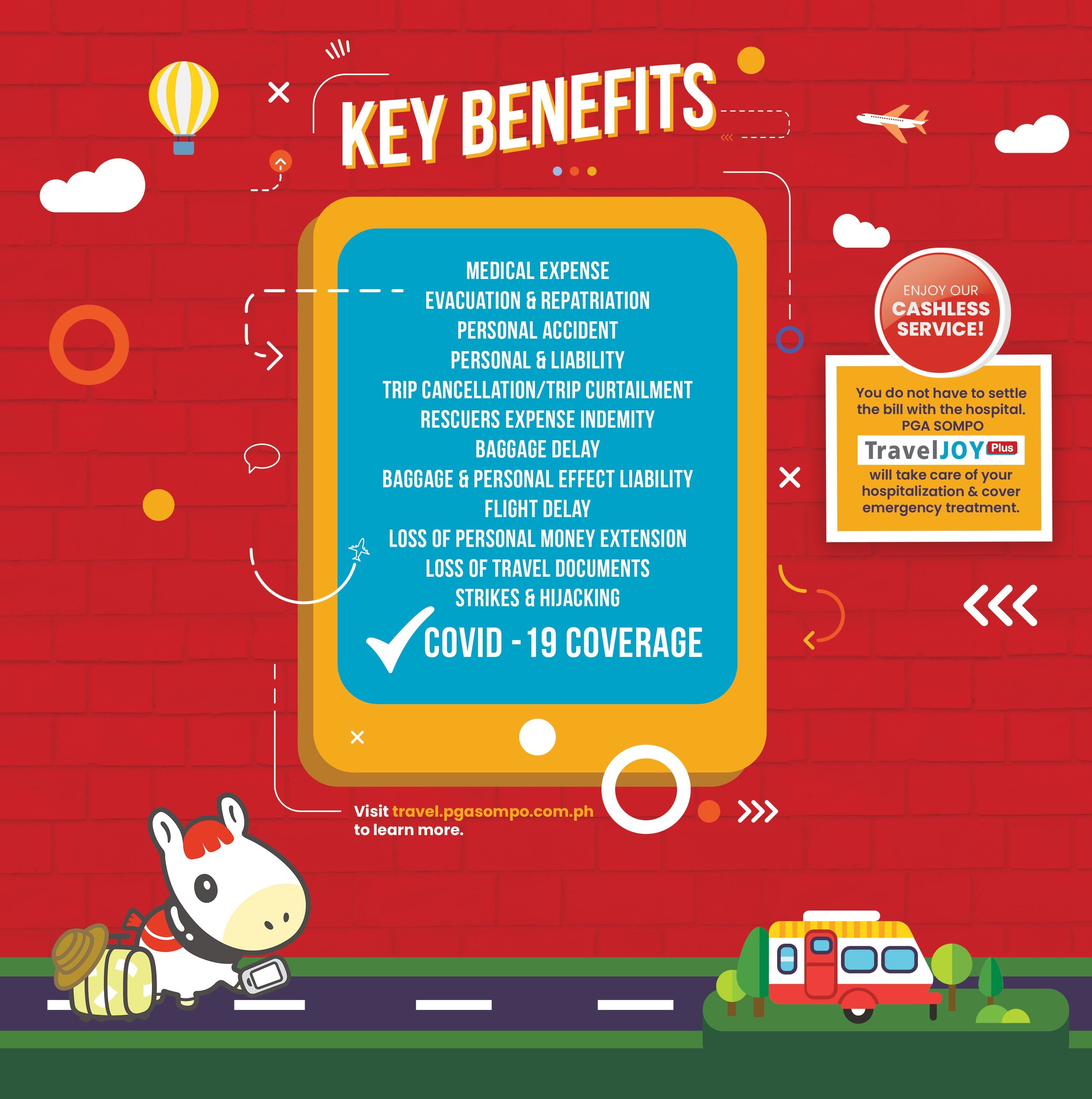 Going overseas? Travelling has never been this easy! We make the most out of your travel goals without a single – worry. We care for your travel. Have a safe and cashless trip with us!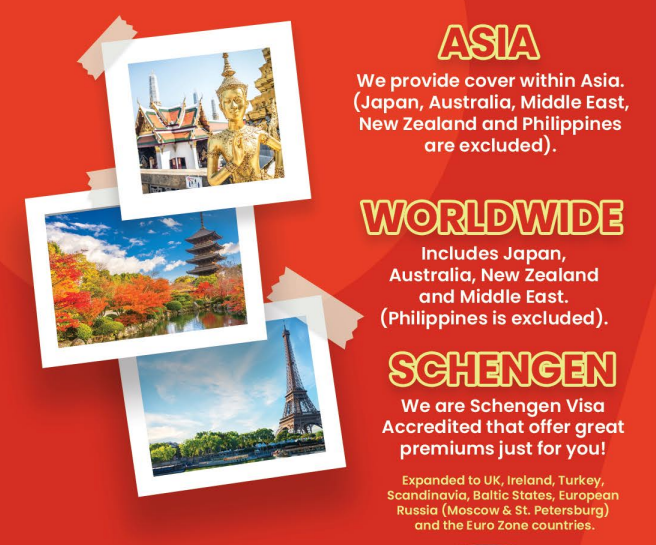 Asia – we provide cover within Asia excluding Japan, Australia, Middle East, and Philippines.
Go Worldwide – includes Japan, Australian and New Zealand (excluding Philippines)
Whenever and wherever you are, you may call our 24/7 TravelJOY Plus Hotline Assistance Number:
+632 8811-2521 (24/7 Hotline)
+63 9175622100 (Mobile/Viber/WhatsApp)

With our additional payment channels, from online banking, net banking, debit and credit cards, GrabPay and GCash, our wide range of insurance products are now readily available in just few clicks.
Download the softcopy of TravelJOY Plus Brochure here.
You can also read TravelJOY Plus Policy Wordings here.