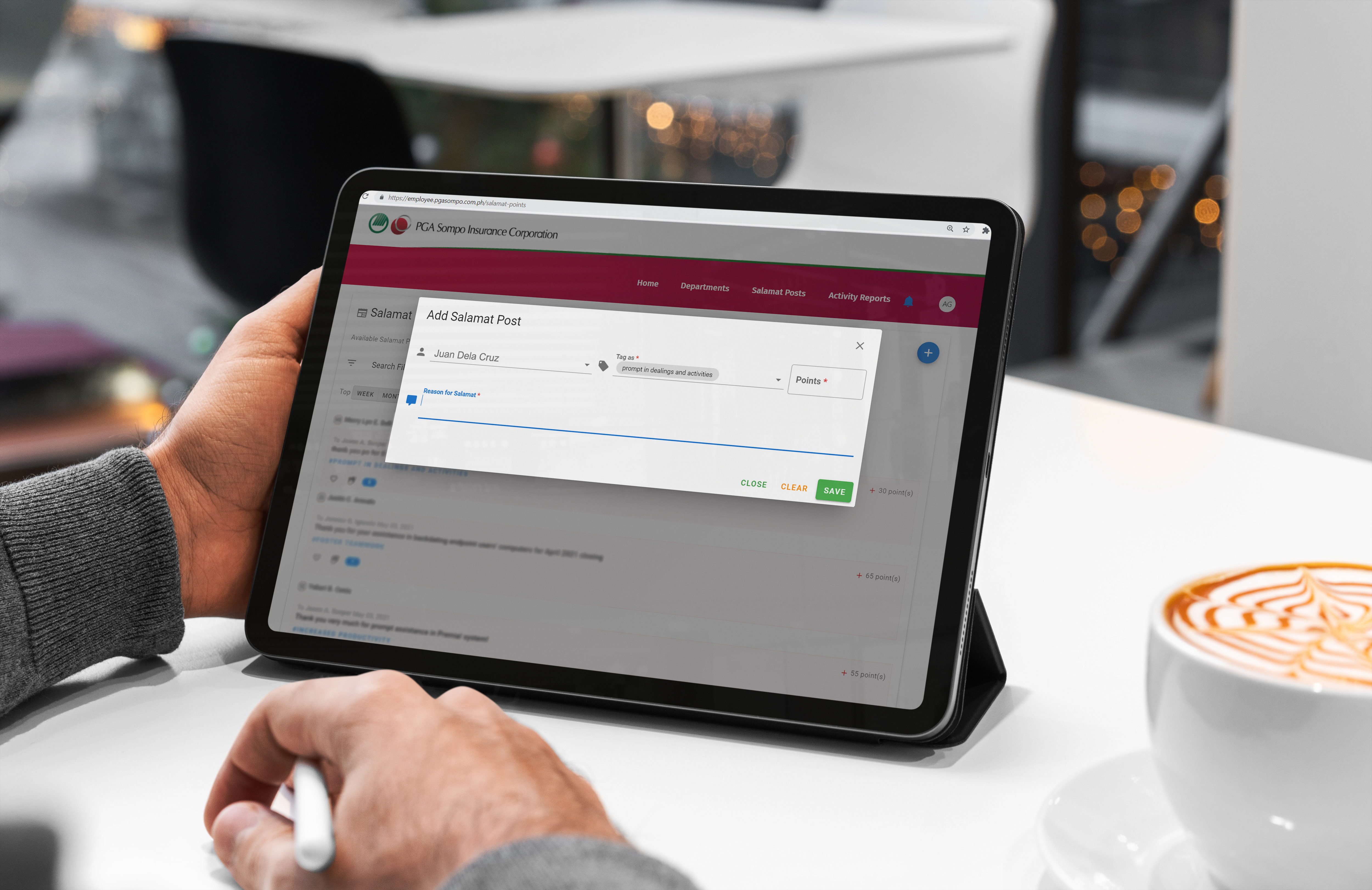 Amid the challenges brought about by COVID-19 pandemic, PGA SOMPO believes that communication and interaction among employees remain to be paramount as they navigate through the ongoing crisis. While majority of the employees are still working from home, the Company launched "Salamat Post" on 15 March 2021.
Coined after "Salamat po", the Filipino words which means "Thank you", "Salamat Post" is a peer-to-peer appreciation platform in the Employee Portal that enables employees to thank their colleagues directly. A channel to boost communication, it enables the employees to let their peers know that their contribution makes a difference, and that they are appreciated when it happens. This appreciation also comes with a bonus as it allows the sender of the message to give points to their colleagues which is convertible to cash.
Anchored on PGA SOMPO's mission and core values, this platform is envisioned not just as a tool to enable appreciation or recognition for good work but also to build a scalable culture that will promote key cultural drivers such as teamwork, trust, collaboration, communication and respect.