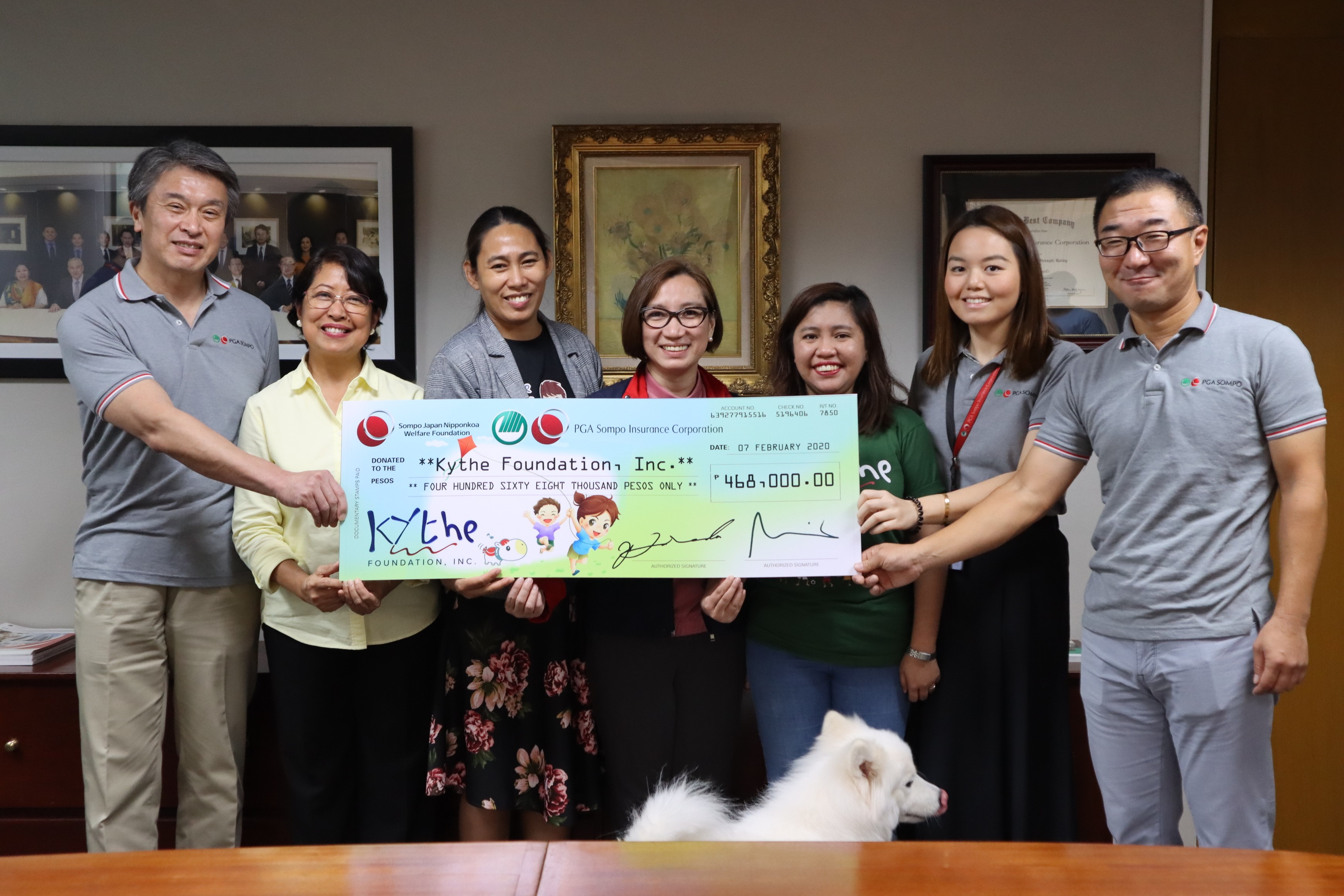 On February 7, 2020 PGA SOMPO and SJNK Welfare Foundation joined Kythe Foundation, Inc., a non-profit, non-stock organization which aims towards improving the quality of life of over 11,000 hospitalized children with cancer and other chronic illness through its Child Life Program.
Mr. Masahiro Sawa of SJNK Welfare Foundation together with PGA SOMPO's executive officers turned over the International Grant to Kythe Foundation in the presence of the primary beneficiaries of the grant - the cancer survivors. The grant will assist them in their continuing education with the goal of enabling them to have a better future.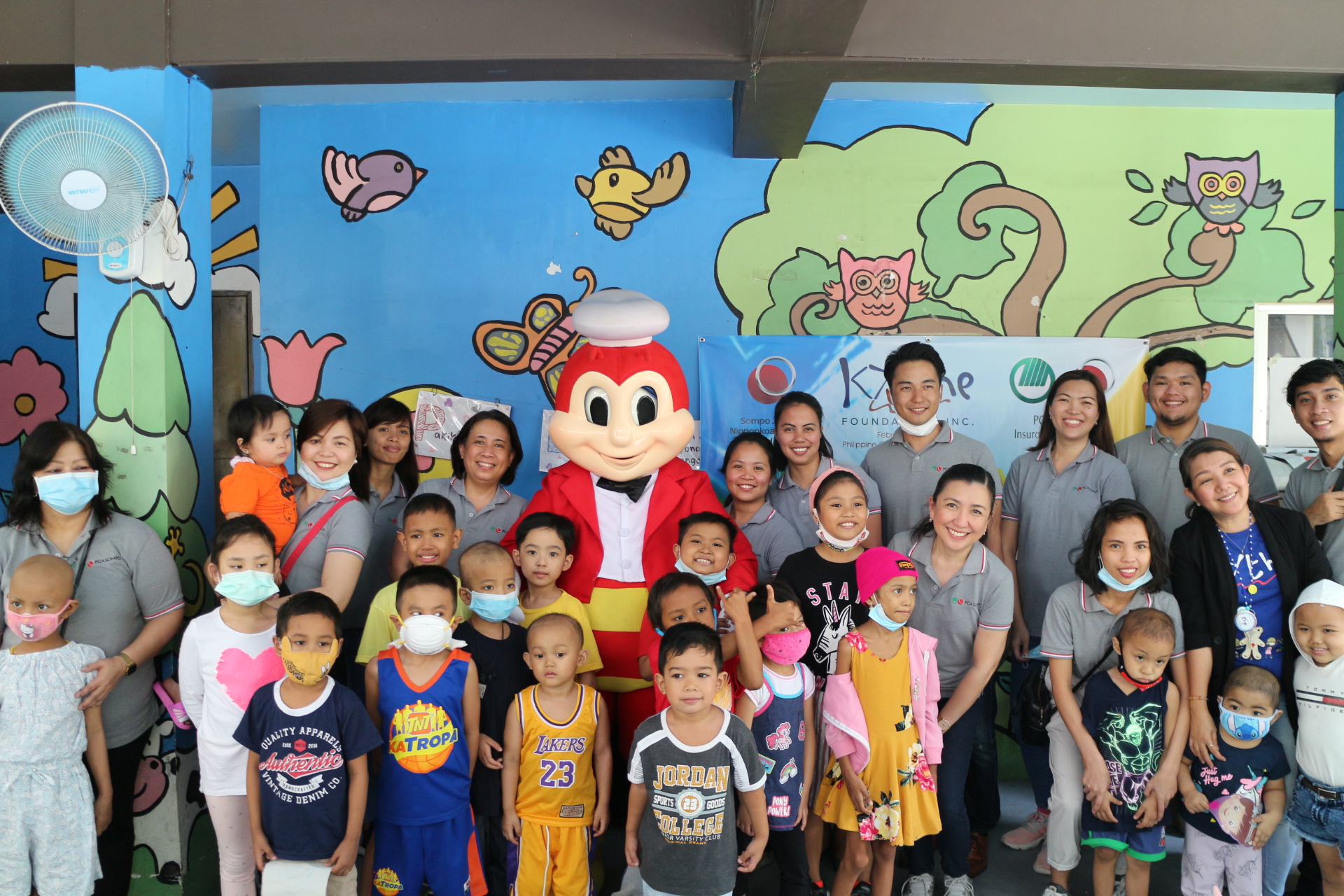 Last February 7, 2020, PGA SOMPO and SJNK Welfare Foundation simultaneously volunteered and spent time with pediatric patients at the Philippine Children's Medical Center, one of Kythe's partner hospitals and engaged them in various activities that allowed them to learn, play and experience a sense of normal childhood.