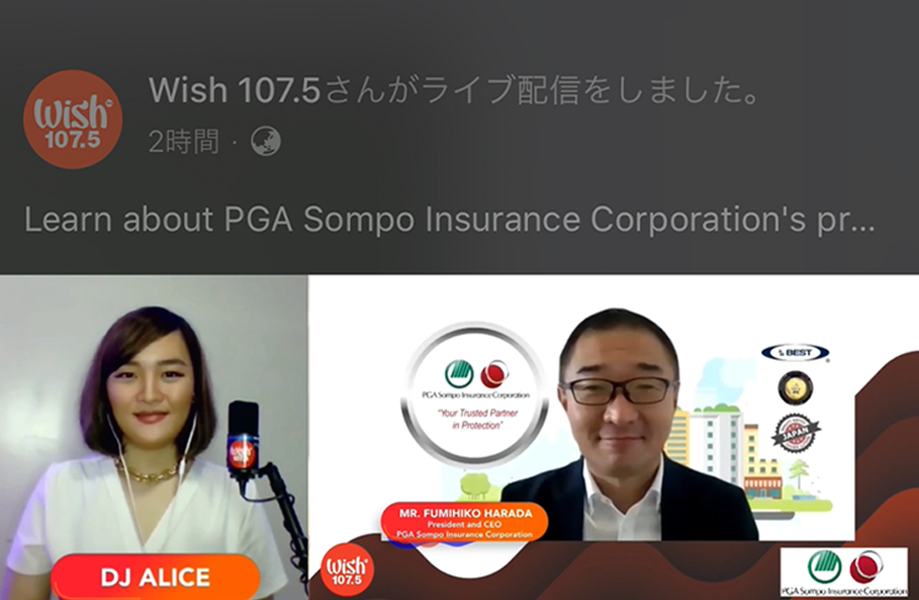 PGA SOMPO has partnered with Wish FM 107.5 - one of the country's leading media stations in terms of digital platform with more than 12 million followers and subscribers. The said partnership has opened its door to a broader range of audience to promote PGA SOMPO'S products and services through different activities.
An interview with PGA SOMPO's President and CEO, Mr. Fumihiko Harada, was conducted last January 15. The interview was heard online and on-air, that focuses on promoting the company's goals in providing non-life insurance products and services designed to protect its customers and their possession. (Interview can be viewed at: www.fb.com/WishFM1075/videos/405946700640481)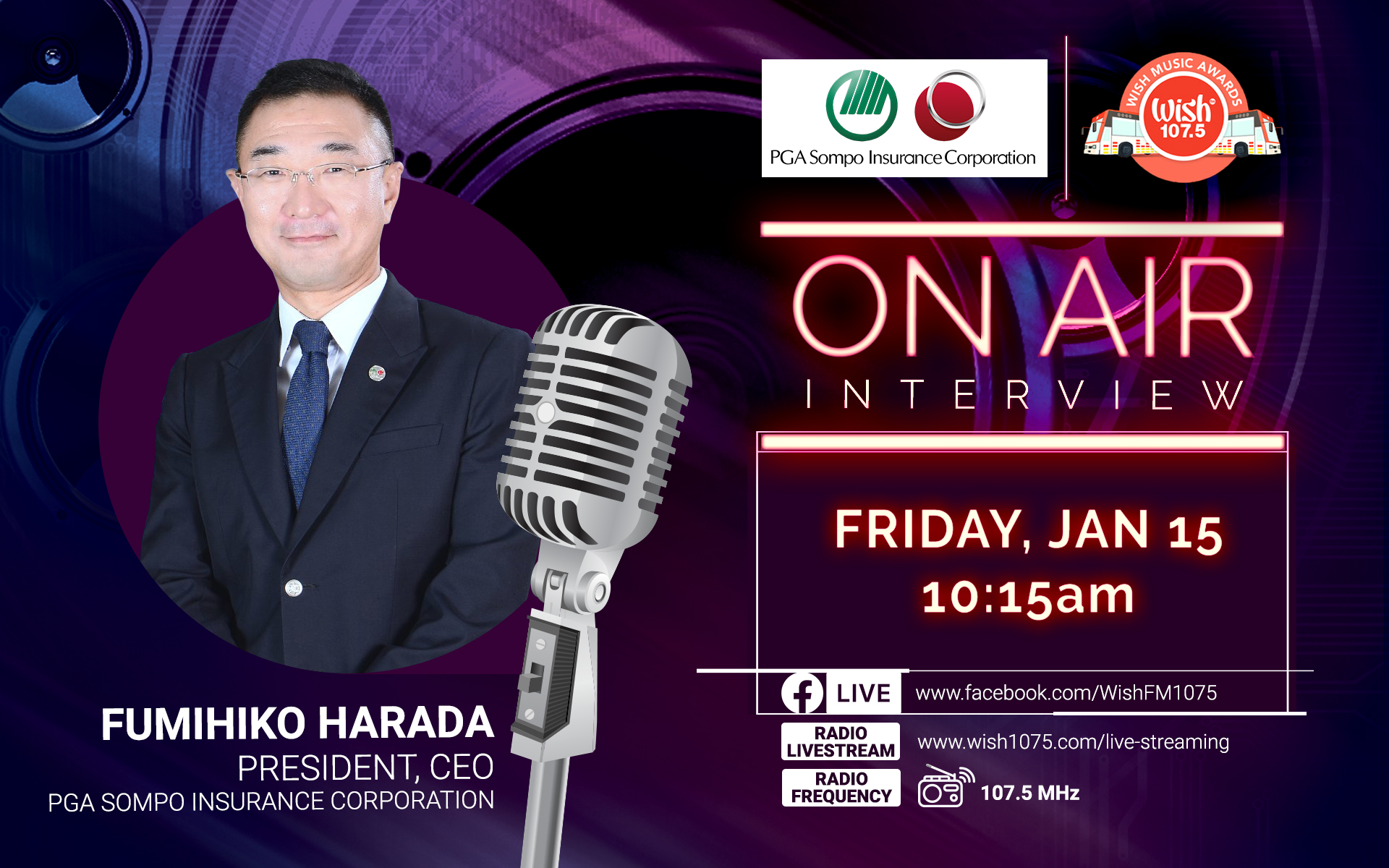 PGA SOMPO also took part in Wish FM's Music Awards – an annual event that pays tribute to artists who have given significant contributions in the Philippine music industry. The event was livestreamed online last January 17, that garnered about 40,000 live online viewers, with its broadcast emanating from one of the Asia's largest indoor arenas, the Araneta Coliseum. PGAS products were showcased in the said event.
Aside from those events, PGA SOMPO's partnership with Wish FM will continue for the coming months. Various digital marketing activities like social media branded games, another set of interview and more digital exposures have been lined up.