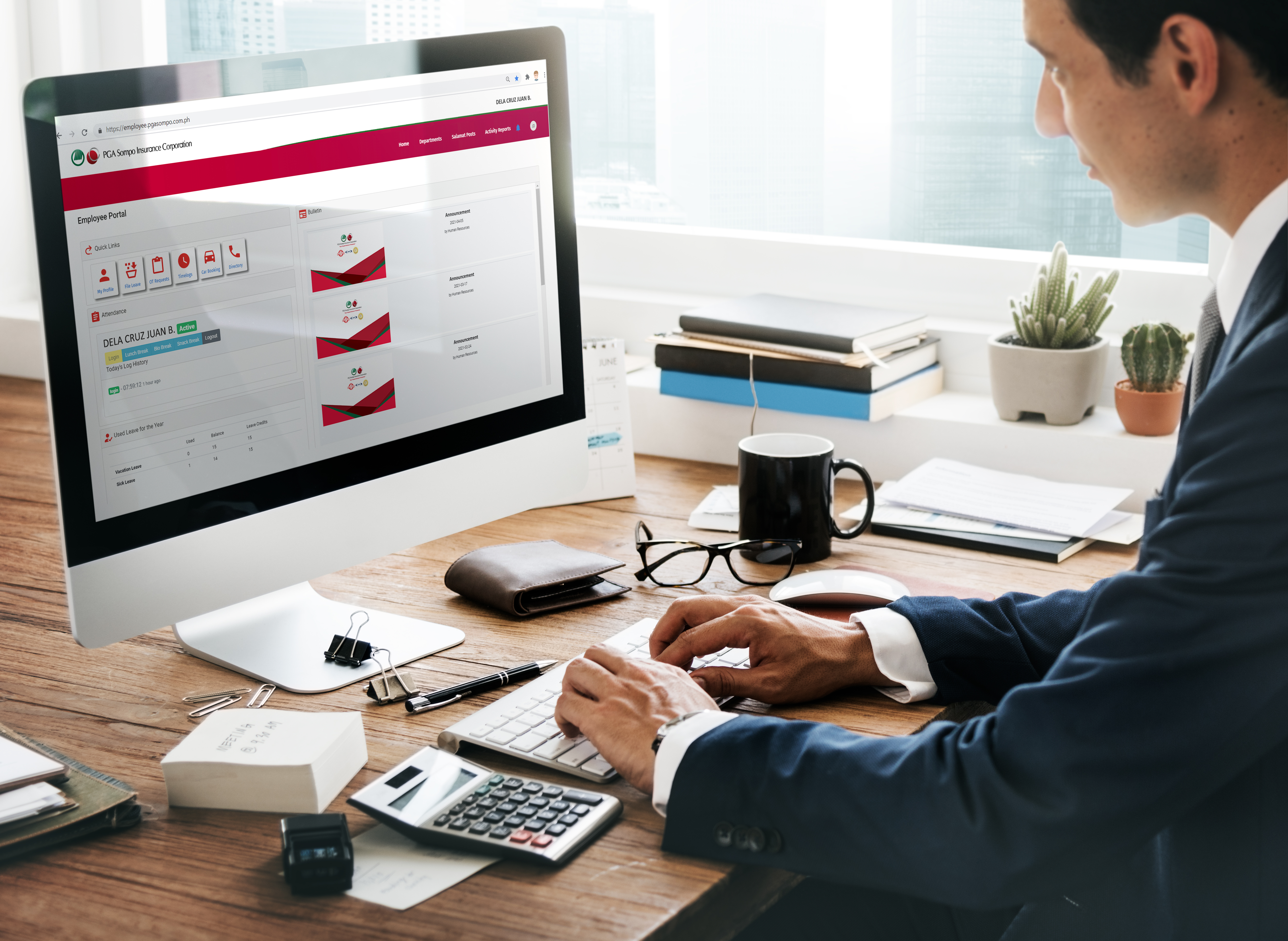 As the year 2021 was ushered in, PGA Sompo's new Employee Portal was officially launched in January. It provides employees access to important HR and payroll-related information anytime, anywhere via their computer, device or smartphone.
This in-house developed web-based facility allows employees to update personal information, view daily time records, file leaves, official business and overtime requests as well as access manuals, company forms and other employee-related government forms. It can also be used by employees to record their attendance and daily activities while working from home or reporting on-site.
The new Employee Portal will prove most useful amid the uncertainty of the COVID-19 situation. As majority of the employees are still working from home, it is also a tool to inform employees of significant information, announcements or corporate news.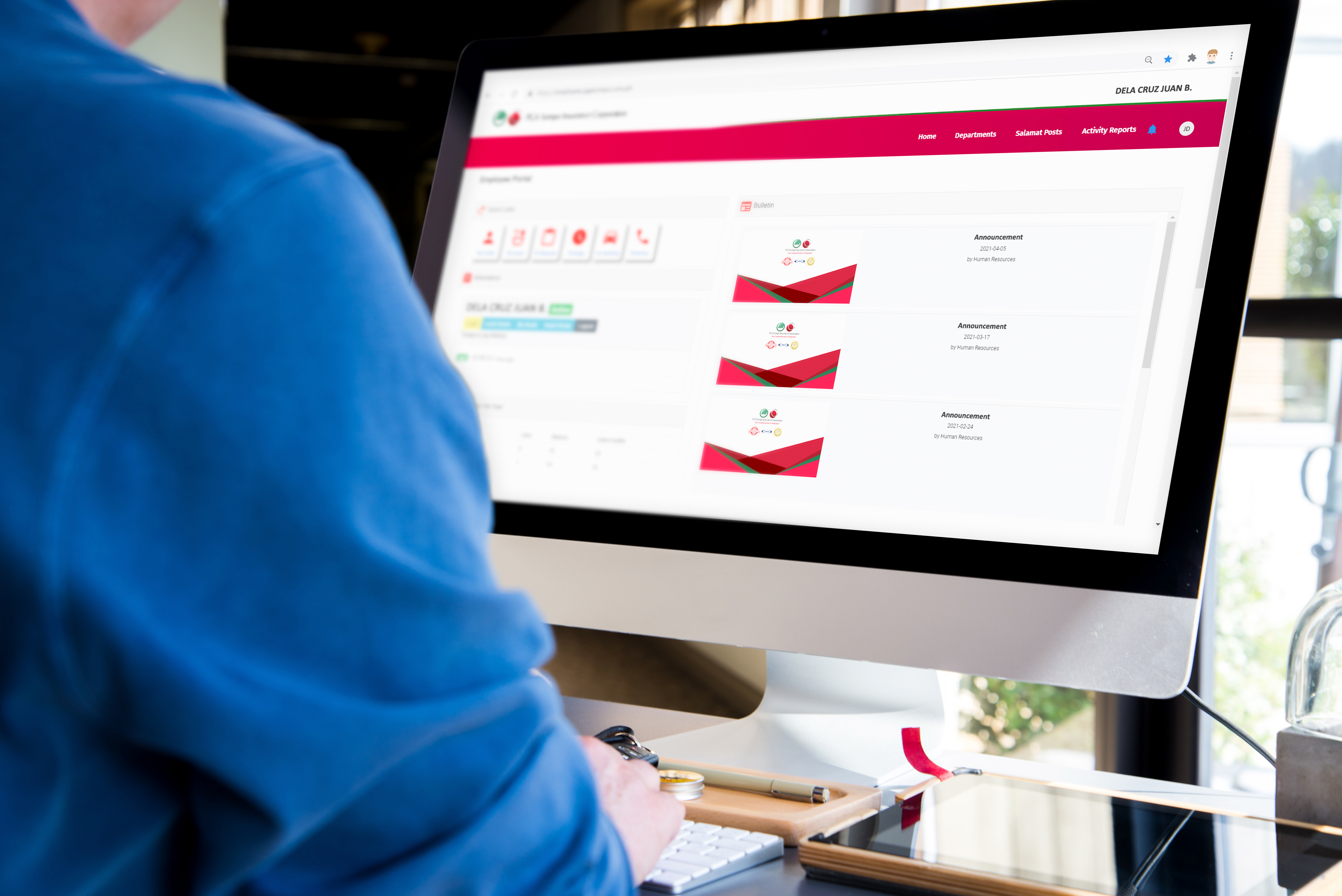 The platform was developed in a way that will allow the Digital and Technological Services team to integrate more innovations and exciting features in the future with the ultimate goal of continuously enhancing employee work experience.