After more than a year of successful partnership of Aftersales Group Philippines and PGA SOMPO Insurance Corporation that started last June 2021, the partnership between the two has been renewed during the renewal of collaboration agreement held last September 2022.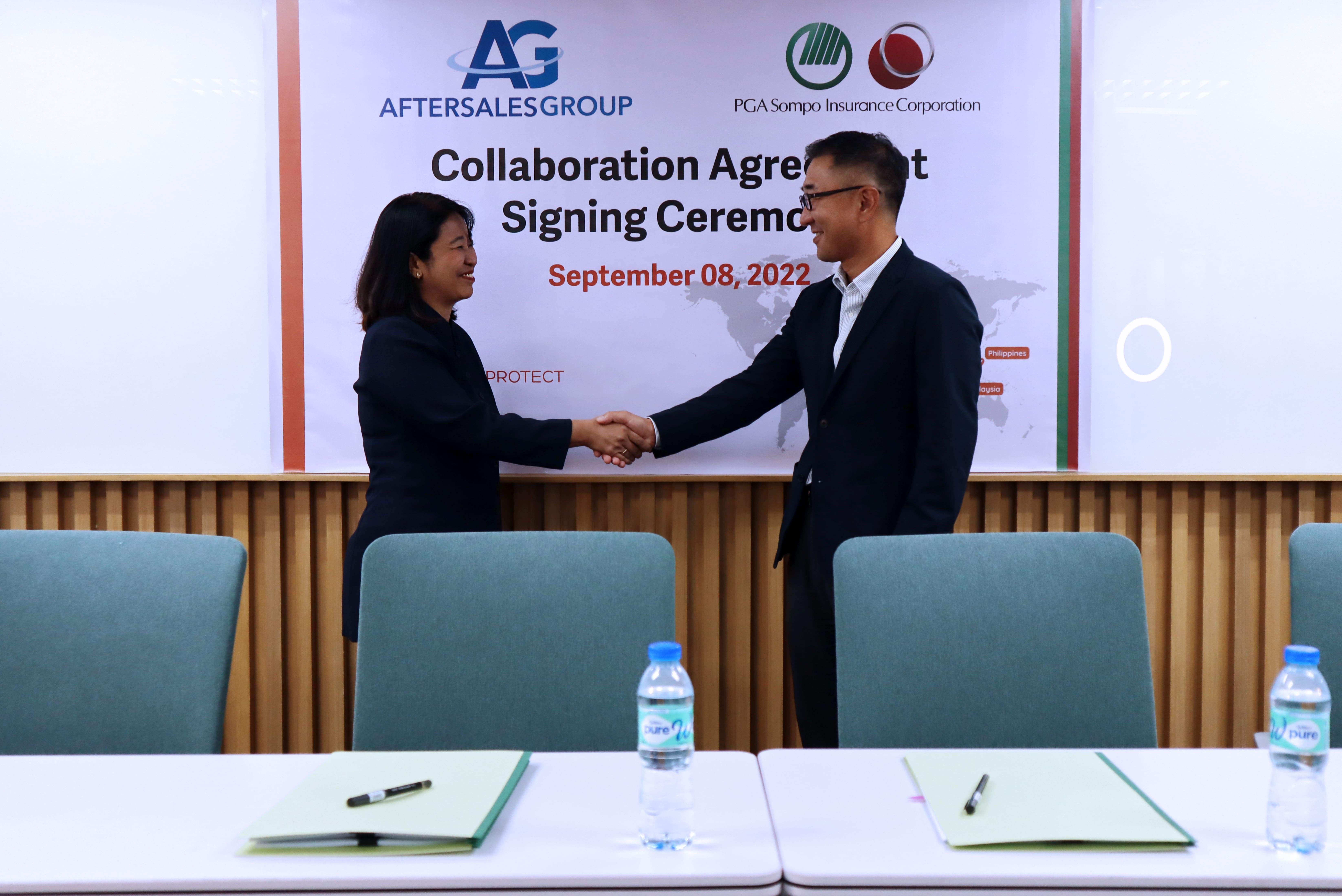 From PGA SOMPO, Mr. Fumihiko Harada (President and CEO), Mr. Taichi Yamamoto (Senior Vice-President) and Mr. Rhoderick Tanoy (Head of Business Development) were present during the ceremony.
From ASG, Mr. Frank Vernooji, the Chairman of the Board together with Mr. Rob Pijnenburg (COO and Director) and Ms. Suzanne Yazon were also present during the renewal of collaboration agreement.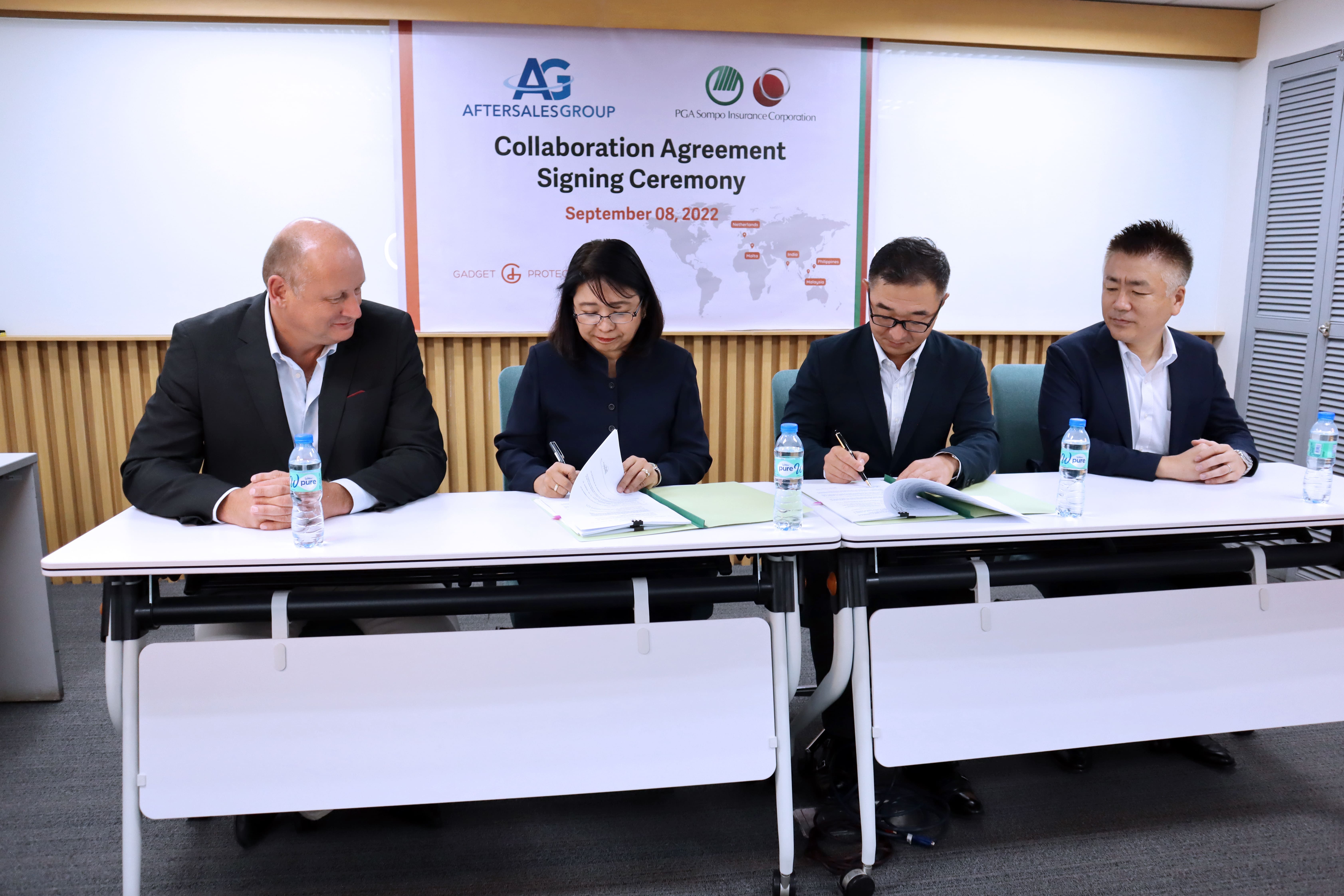 "We are very much excited and that we are going to offer a lot of surprises to our clients. Given that, with gadget protect and PGA Sompo, that collaboration agreement, that handshake is no longer just a symbol of friendship but a symbol of a long-term business partnership." Suzanne Yazon (CEO of Aftersales Group Philippines) said.
The signed agreement will be effective for the next three years which will give more opportunities for both PGA SOMPO and AFTERSALES GROUP PHILIPPINES.