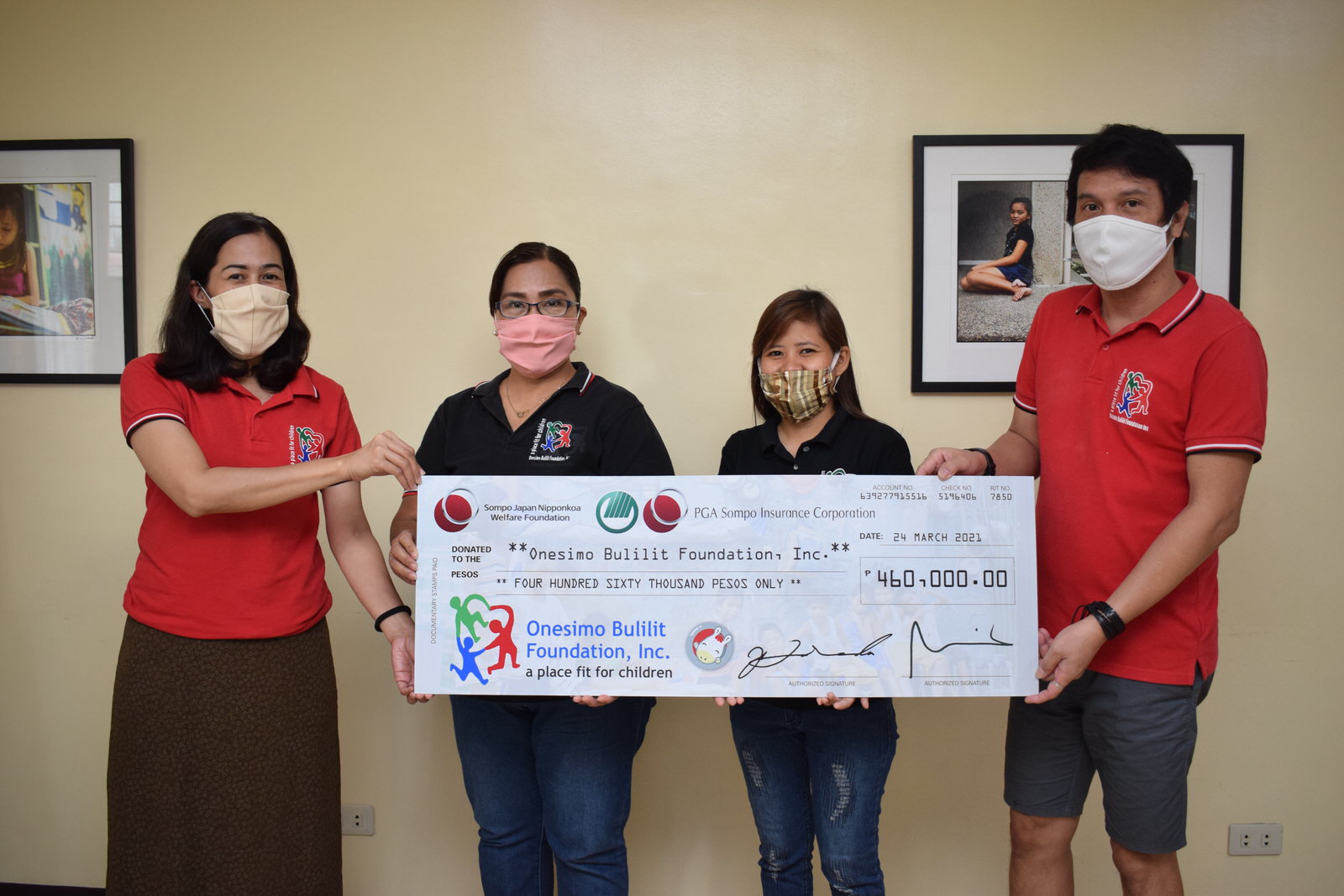 On 24 March 2021, PGA SOMPO's executive officers officially turned over through a virtual ceremony the International Grant from Sompo Welfare Foundation to Onesimo Bulilit Foundation Inc. (OBFI), a faith-based, non-profit, non-government organization working among street children and their families in Manila.
The grant is intended for Onesimo Bulilit's student center and will address the need for desktop computers and printers. The student center caters to children at risk and provides access to computers, tutorials and help for homework and school projects. Recognizing the health and physical well-being of these children and their families specially during this pandemic, the grant will also cover hygiene kits and food relief supply for distribution to 160 families in a span of four (4) months.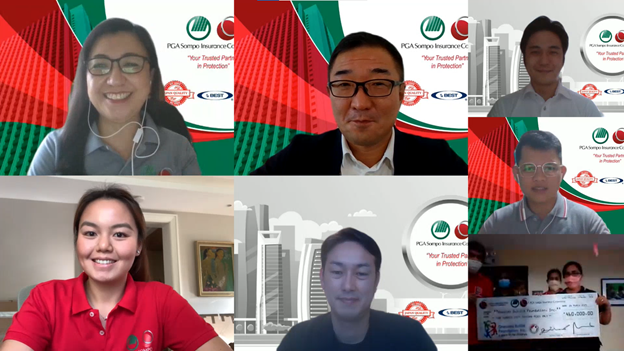 Over the years, PGA SOMPO together with Sompo Welfare Foundation has continually provided support to different groups in the community as part of its commitment to promote social responsibility.